This blog post is part of a series of reflections on the Corona virus crisis and the immediate transition from my face-to-face courses to online classes.
It has been announced yesterday night: France has just reached stage 3 of the Coronavirus pandemic. After the announcement by my school of the closure of the premises for all students (all courses are now switched online), we are now moving to a situation of national containment.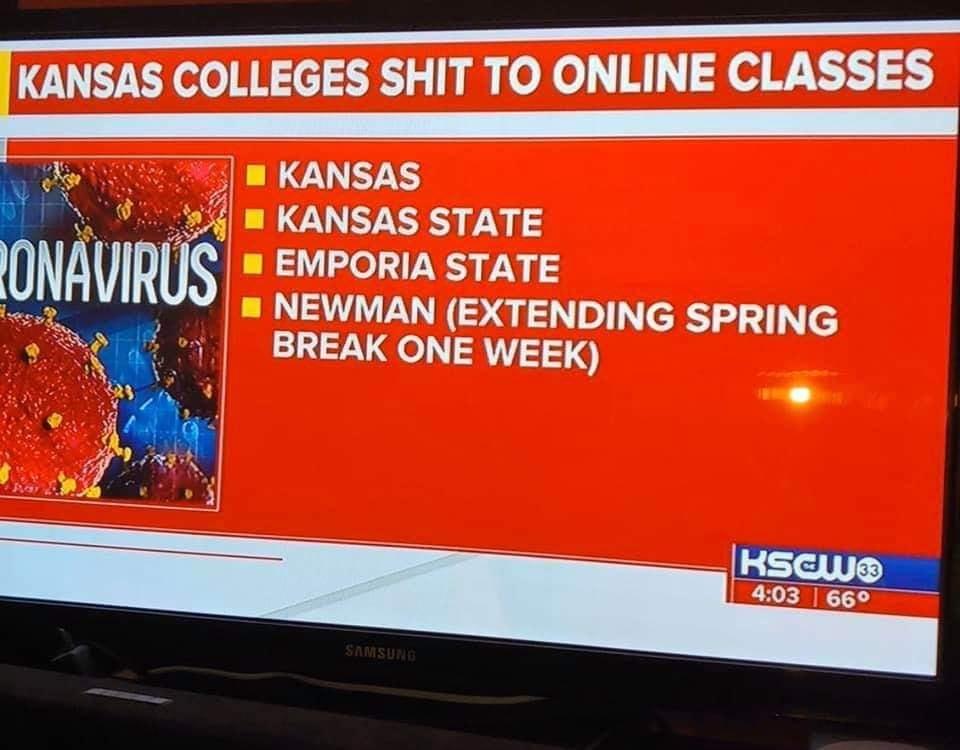 This means even more social distancing, and that justifies a post on the adaptation of communication. As with the previous post, I am interested in any reactions or suggestions.
In this situation of social confinement, communication is going to be very much through e-mail. So here are the few solutions and rules I have put in place in the last 48 hours. Most of these solutions are inspired by my « e-mail management » course.
Manage the incoming flow. I have set up an automatic reply message to any email I receive. Here is this message, if you ever want to use/edit it for your own purpose:

Considering the Coronavirus crisis and the closure of ESCP Business School campuses for students, I am working on switching all my courses online. This extra workload is huge.
As a consequence, please note that I will not answer all my emails, and if I do, this will be with longer delays than normal.

Manage the backlog. It was necessary to take into account all the people who had sent me e-mails in the last days or weeks, and to whom I had not yet replied. So I wrote a message based on the concept of e-mail bankruptcy. Here is this message, if you ever want to use/edit it for your own purpose:

This is a generic message in response to an email you sent me in the last few days/weeks.
The situation is now going to be complicated for me, since due to the Coronavirus crisis, ESCP Business School is closed to students starting Monday morning. So I have to transform all my courses into an online equivalent – with all the additional investment that this represents, and all the losses in quality that can be expected. This means that in an already very busy schedule, I have to prioritise the fact that the course hours are guaranteed, but in a totally different format. In other words, I've gone into « crisis management » mode.
If your request was important and can't wait (you are the sole judge), do not hesitate to send me a new email with your precise request. Otherwise, please contact me again when the situation is stabilized. NB: I do not wish to break off the communication. If you want to contact me, do not hesitate, but please note that I will not be able to answer all messages.
Keep in touch with my students. In reference to what I have previously called my first magnetic north on my moral compass, I try to send one message per day to my students, in order to partly compensate for social distancing and to maintain a group spirit around our school values. As regards substance, these messages are mostly informative, to indicate the progression of my reflections and the decisions I have been led to make in the past hours. In terms of form, I always try to include 3 elements in my messages:

A positive state of mind, which I summed up with the slogan « Keep Calm and Carry On », whose story I have always found fascinating. As far as I am concerned, and given my personality type (MBTI/Enneagram), this state of mind includes humour and empathy, based on our common values.
Every time I announce a change in the rules of the course, it always goes in the same direction: alleviate the pressure. For example, extending the deadline for submitting a case; what was compulsory being now optional; reducing the expectations on a given assignment; announcing that a case will not be graded in the end, but that each student will get feedback.
Finally, as far as possible, I indicate that I am open to any requests or concerns, and that students can contact me at any time.
What about yourself? Would you have any advice on the topic of communication in times of confinement?